Kendra Burton- Art Biography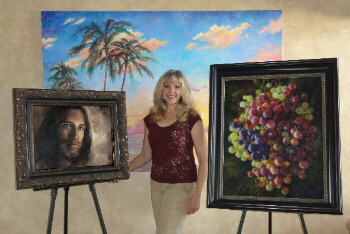 Kendra Parrish Burton is the eldest of 5 daughters. She grew up in Pocatello, Idaho, and later moved to Salt Lake City, Utah. She and her husband are the parents of five children.
Kendra received her college education at both Brigham Young University and Idaho State University. Prior to pursuing the field of fine art professionally, Kendra spent seven years in drafting and design at her father's architectural firm. There she learned about perspective, three dimensional design, and rendering. Kendra also feels that studying the original artwork of the Masters in person at museums in Europe, New York, Washington D.C., etc. has been a great inspiration and influence on her life and on her work.
In addition, she believes that studying directly with noted artists from around the world has given her work great diversity. Instructors that influenced her include: Daniel Green, Zhang Wen Xin, Sergei Bongart, Ovanes Berberian, Vladimir Medenica, Jim Wilcox, Thomas Kinkade, Harley Brown, Ron Lucas, Mary Carole, Dorothy Warr, Sharon Butikofer, Frank Covino, Don Ricks, Linda Curley Christensen, and sister-in-law, Anne Marie Burton Oborn.
Kendra hosted a series of nationally distributed Art Instruction video programs filmed at KUTV. Later, she completed a series of instructional oil painting programs shown on public television. Kendra has taught many seminars, workshops and classes through the years because she enjoys helping others discover their own creativity.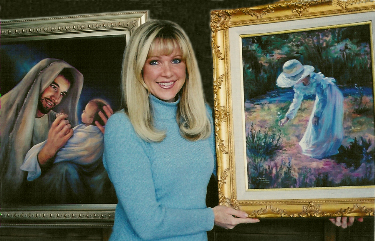 One of her best known works of art is "Joseph The Guardian" which portrays the Christ child in the arms of his "adoptive" father. It was shown on television during a Christmas Day Mormon Tabernacle Choir Broadcast and was also displayed at the Springville Museum of Fine Art. Prints of this painting hang on the walls of The Archdiocese of Los Angeles, Little Sisters of the Poor Convent in St Louis, the Blessed Sacrament School in Sandy, Utah and St. Joseph's Convent in India. Other works by Kendra have been shown in the Springville Museum's Spring Salon and Religious Art Shows. She's been a featured guest for art signings at the BYU Bookstore in Provo, BYU-I in Rexburg, Deseret Book, The Nauvoo Inn, Illinois, The Liahona Bookstore, The Greg Olsen Gallery, Boise, and the Repartee Gallery, Salt Lake City. Her work has been published in the Ensign Magazine and on book and music covers.
Another art piece is entitled, "He Restoreth My Soul". The style is more impressionistic and textured. "It was the first painting I was able to finish after my twins were born, one having life threatening hydrocephalus who was left without the ability to walk or talk and had a feeding tube all nine years of her life." It represents finding hope and peace.
Kendra is also a motivational speaker, sharing her personal experiences through stories, art and music. She has spoken to U of U medical students, the State Legislature, Families Supporting Adoption, Primary Children's Hospital volunteers and many church and school groups in several states. She and her husband were guest panelists on the television program, Living Essentials shown for several years on KBYU. Her paintings have raised benefits for the Adoption Exchange, the Run for a Cancer Cure, NAMI, and the Utah Lung Association. Recently, Kendra has served as a member of the Cottonwood Heights City Arts Council organizing a show of over 150 pieces of art in several mediums. She is also a member of Inspirational Artist Association.
It has been a highlight of her life to work with Greg and Linda Curley Christensen on murals for the Finland, Panama, Draper, Oquirrh Mountain, San Salvador and Honduras temples.
---
Kendra Burton- Musical Biography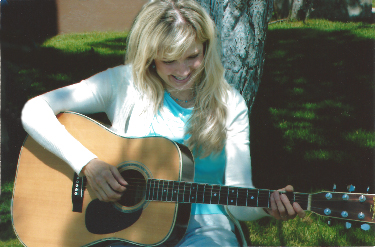 At an early age Kendra studied piano, guitar, violin and voice. When she and her four sisters were teenagers, they composed and recorded several original songs as part of a record album. They won top honors on regional television talent shows and competitions including the Ted Mack Show and the Eugene Jelesnick Talent Showcase. They also performed in Europe and at the 1974 World's Fair in Spokane, Washington.
When Kendra attended college she continued to study guitar, piano, voice and art. She taught guitar classes and lessons for several years.
One of Kendra's twin daughters, Rachel, was born medically fragile with hydrocephalus and was never able to walk, talk or eat (being fed through a tube all nine years of her life). This experience greatly influenced Kendra's art and music. She composed a collection of songs dedicated to this life changing journey called "Expressions of Healing" and her husband, Dave, orchestrated the instrumentation. Kendra composed other songs that were included in a collection called "Expressions of Life".
Kendra's composition, "The Homeland" has a melody that is reminiscent of Old England and even Ancient Israel. The orchestrated song was scored by her father-in-law, Gene Burton, and performed by the Wasatch Symphony at the Salt Lake Presbyterian Cathedral.
She also wrote music to several poems, including one written by Candie Williams who was adopted when her parents passed away. She and her twin sister both have adopted children of their own. The song is about parents waiting to adopt a child entitled "A Special Love".
Winefred Eyring smiled and her eyes filled with tears as she listened to her poem "Come Unto Christ" sung to music written by Kendra. Winefred said she always felt that someday her poetry would be put to music and she was happy that others would hear her inspiring words through song.
Jennifer Gabriel Peacock wrote lyrics in free verse and Kendra took on the challenge of writing music to words with a more complicated rhythm. Jennifer, with her powerful voice, later recorded the song, "Into His Arms".
For one Mother's Day, Kendra's husband, Dave, wrote words to Kendra's music. He told his mother that he was trying to be the kind of son she hoped he would be and he entitled the song, "A Witness to Mother's Love". He sent a recording to her for what unknowingly became her last Mother's Day. She passed away less than a year later.
Kendra and her husband have worked together to create several songs that use specific quotations, word for word, from the scriptures. Since there is usually no poetic rhyme, this creates a unique quality in these songs. Scriptural text compositions include: "Ye Have Done It Unto Me", "Peace Be Unto Thy Soul", "Come Unto Me", "The Lord Is My Shepherd".
Another poem that Kendra composed music for was written by Eileen Christensen, a mother with a handicapped son. This was sung at the State Capital to legislators and a group of over 200 people by Kendra's healthy twin daughter, Sarah, on behalf of the twin who could not speak. (Rachel passed away three weeks later). Kendra believes we are each "instruments of influence" to others around us, whether through art and music, or (like her special needs daughter) through the unspoken word.